Something that might be a bit confusing... This is where your good friend Outlook Spy comes in handy.
David Sterling etc. in "Inside Microsoft Exchange Server 2007 Web Services "
I've used OutlookSpy for quite a while now and I wouldn't live without it. It might not be the best thing since sliced bread, but it comes very close.
Ken Slovak in "Exchange and Outlook Magazine",
If you want to learn more about the inner workings of MAPI, Outlook Spy is an indispensable tool.
Randy Byrne in "Building Applications with Microsoft Outlook 2002", Microsoft Press

OutlookSpy 5.1
Now with Microsoft Graph support!

OutlookSpy is the ultimate Outlook developer tool. Integrated directly into Outlook, it provides fast and convenient access to all Outlook Object Model objects, lets you examine values of the properties, call functions, browse object hierarchy and monitor Outlook events.

If you are a die-hard Extended MAPI developer or just curious about what really goes on under the hood, OutlookSpy will give you access to the Extended MAPI interfaces that Outlook uses internally. See how Outlook data is stored, browse MAPI hierarchy, watch Extended MAPI notifications, or just satisfy your curiosity.

You can play with all Exchange Web Services operations: no need to run any external utilities, type credentials, etc. - just select a message or a folder in Outlook and click a button on the OutlookSpy ribbon.

For the latest versions of Outlook 2016/2019/2021 that access Microsoft Graph API through the hosted Office 365 mailboxes, OutlookSpy exposes over 100 Microsoft Graph endpoints, from messages, contacts, and calendars to OneDrive, OneNote, Licensing, and Active Directory objects.

OutlookSpy supports all versions of Outlook, from 97 to 2021 (both 32 and 64 bit), running on any version of Windows, from Windows 95 to Windows 11.

---
Whether you work with Extended MAPI...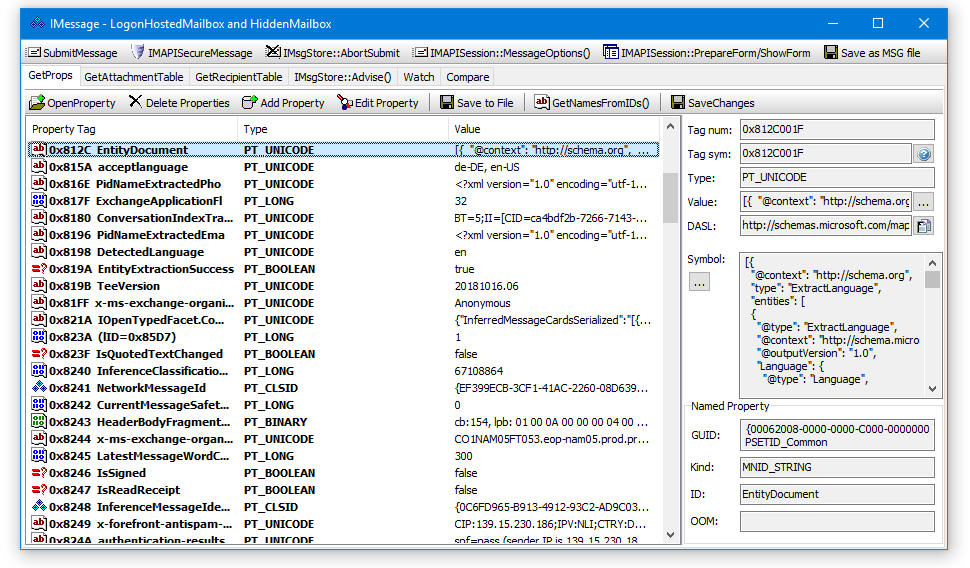 Outlook Object Model ...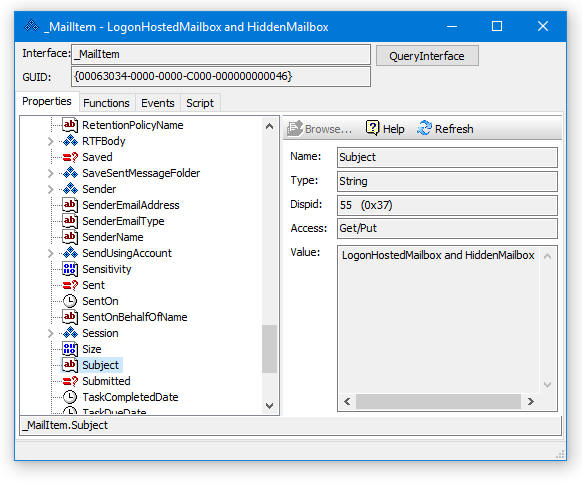 Exchange Web Services...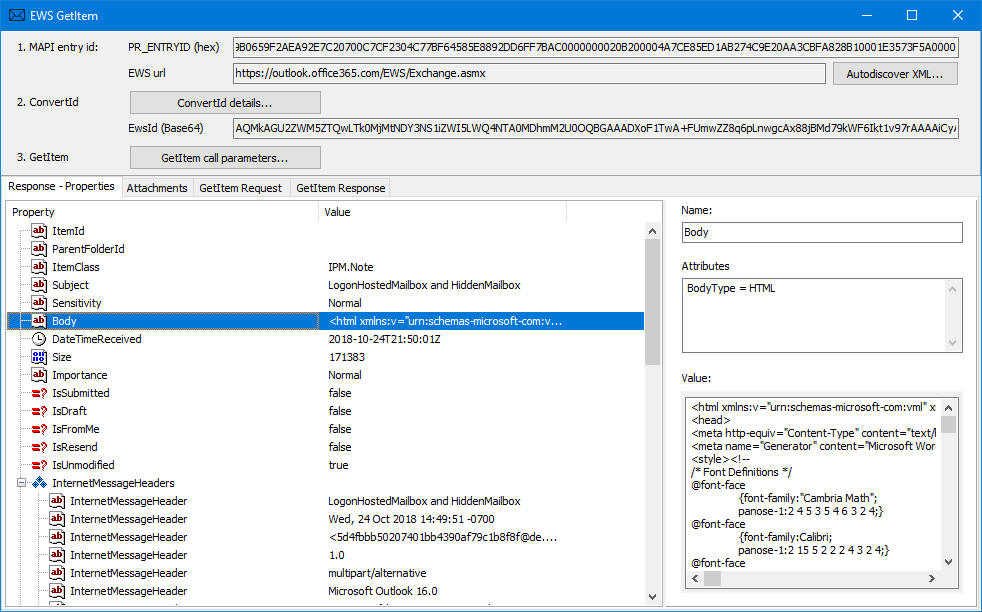 Or Microsoft Graph...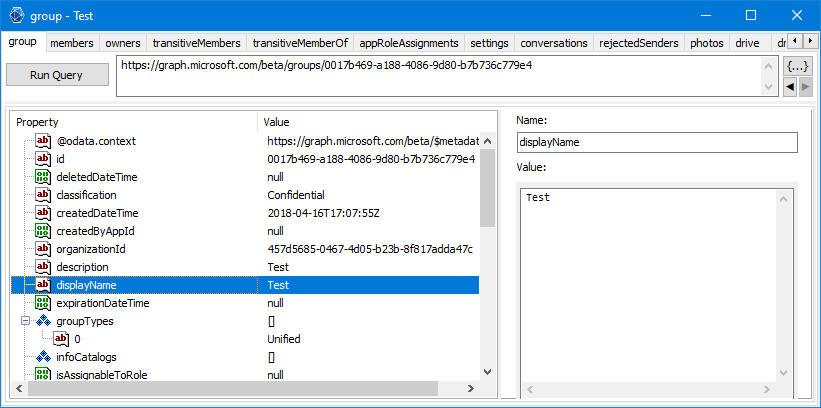 OutlookSpy will help you find exactly what you are looking for!!!